BizStarts works with entrepreneurs, service providers, capital connections and other resources to help launch and grow new companies that will create sustainable jobs. From small stores to large, scalable start-ups, BizStarts is a one-stop center that offers all the help and connections entrepreneurs need including:  one-on-one meetings, market assessment, team assessment, financial preparation and more.  We stay with the entrepreneur every step of the way until they succeed.  To get started, call us at (414) 973-2334 or click on the "Begin BizStarts" button above.
---
Bobbleheads Get the Nod at Planned Milwaukee Museum
The National Bobblehead Hall of Fame and Museum that was featured in our September Catalyst was also featured in the Wall Street Journal journal yesterday.  
Click here to read more about them.
---
Community Development Summit – October 21st
Attend this year's Community Development Summit to discuss how the way we work is changing and how these new paradigms can be used to improve employment for boys and men of color.
Click here for more information.
---
SAVE THE DATE – BizStarts BizBash – December 2nd
Save The Date for our 1st Annual BizStarts BizBash on Wednesday, December 2nd from 5:30pm – 8:30pm at the Harley-Davidson Museum ®
BizStarts Inspirational Entrepreneur Award will be presented to the Davidson Brothers for their achievements in creating a fantastic brand.  We will celebrate BizStarts accomplishments for 2015 and feature successful businesses that have come through our programs.  The evening will include an exciting Silent Auction, live music, cocktails and hors d'oeuvres and some fun adventures!
---
The Good Money Challenge – Deadline September 15
The Good Money Challenge is back!  Show off your enterprise or innovative idea that can make money and also do GOOD by pursuing a social mission.  Compete for mentorship connections and $25,000 in funding.  Applications due by September 15.
---
Wisconsin Business Innovation Forum – October 1
Innovation is more than just applying technology to your business.  It involves changing the way you think about the business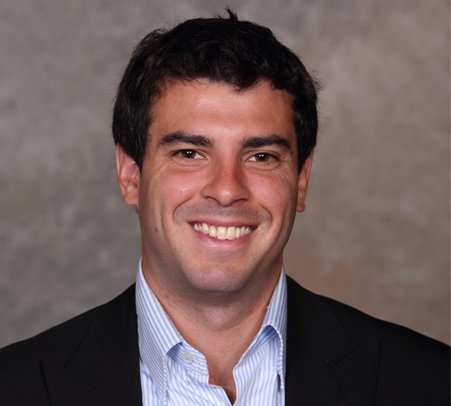 model, financing, branding, sales channels and all other aspects of your investment.  Attend the Wisconsin Business Innovation Forum – produced by SCORE Southeast Wisconsin to receive insight into how today's business owners are following a new way of thinking to take their operations to a higher level.  Alex Lasry, Vice President of Strategy and Operations for the Milwaukee Bucks will kick off the Forum as the keynote speaker.
Click here for more information or to register.
---
Strong Women Strong Coffee – October 6th
This month's "Esspresso-monial" is Mary Burke, an American businesswoman and a member of the Madison, Wisconsin school board.  She was the Democratic candidate for Governor of Wisconsin in the 2014 election.  Burke is a former executive at Trek Bicycle Corporation; she also served as the Wisconsin Secretary of Commerce.  Pre-registration is required.  Please call WWBIC at 414.263.5450 to register.
---
This Week's Important Read
Learning to be an Entrepreneur from Watching TV
Article written by BizStarts President, Dan Steininger
It all started with ABC's Shark Tank. Entrepreneurs of all stripes have been pitching savvy investors for capital.
Never mind that no angel or VC investor would ever invest a dime of their money after a 15 minute pitch. Any investor worth their salt would not believe a word an entrepreneur says during a pitch unless it is followed up due diligence review occurs and all of the information could be confirmed.
The ratings were high enough that Shark Tank is now in rerun mode almost nightly.
It has spawned shows that are actually a little more down to earth and instructive. The latest Is Blue-Collar Millionaire, which is actually quite profound. The entrepreneur who started 1-800 Got Junk never made it to college and started collecting junk in an old pickup feel. He's now mega-billionaire.
Click here to read the full article
---
BizStarts in the News
The recent opening of BizStarts' BizForge generated good buzz in the business community. Check out these recent media clips, and sign up for our monthly newsletter, The Catalyst, to stay up to date on our programs, events and news. 
Hatching a business: Startups learn to fly in challenging environment – BizTimes (July 27, 2015)
Jacquin Davidson returns to help grow companies with BizStarts – Milwaukee Journal Sentinel (February 17, 2015)
BizStarts unveils new offices at Schlitz Park – Milwaukee Journal Sentinel (April 2, 2014)
A recipe for job creation – Milwaukee Journal Sentinel, Dan Steininger editorial (April 4, 2014)
Sneak peek: BizStarts' BizForge entrepreneurial hub launches: Slideshow – Milwaukee Business Journal (April 3, 2014)
BizStarts was also recently featured several times recently as part of the larger conversation on the critical need to reverse brain drain and support job creation.
Sustaining the state's startups – Kenosha News, Tom Still editorial (April 7, 2014)
Entrepreneurs can reverse brain drain – The Startup Economy, John Torinus (April 2014)
---